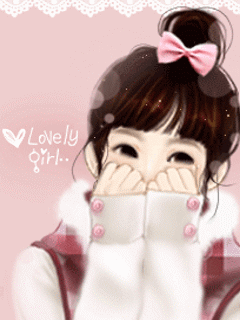 Haiiii ! kmk pande kelaka s'wak !
haha.. mk kenal someone tok bah, nya selalu chat dgn kmk. ajar kmk mcm2 benda and the important thing is, nya ngajar kmk kelaka s'wak. tak faham ??? ok, we proceed to malay je la oke.haha.
kenapa sy cakap mcm tu, sy tak suka dia.. sy cuma appreciate dia dalam hidup saya and he thought me many things in life. perghhh ! ayat aku ne, macam la kitaorang da kenal lama. haha.
but, that's true..
he teach me everything, macamana kita perlu act dgn pasangan kita, how to jaga hati pasangan kita..
he really expert in those thing, *jangan start fikir yg bukan2 oke. SVP !
And the day kitorang kenal mmg sy expect org ne mmg mcm ni kot.. until today, mmg dia mcm tu..
jujur segalanya dgn sy..
but the problem is, dia SUKA SAYA !! ARGG !! can't be !
Can't let it be !
benda yang sy selalu nak bagitau dia is :
I HAD BOYFRIEND.
KMK DA ADA GEREK.
SAYA ADA KEKASIH.
.
.
.
.
.
.
..
.
.
.
.
.
.
.
.
.
..
.
.
..
.
.
I'm sorry :) Bersahabatlah seikhlasnya tanpa meminta . :)
.
.
.
..
and the stupid things happen too, dia ada girlfriend. tapi suka kat saya. pelik kan..??
.
.
.
really can't let it be ! huh !
so, the conclusion is, sy akan terus bersahabat dengan dia sampai sy berani cakap kat dia yang saya ada boyfriend supaya dia tak kecil hati. :) that's the point.
XoXo
PUBLISH !